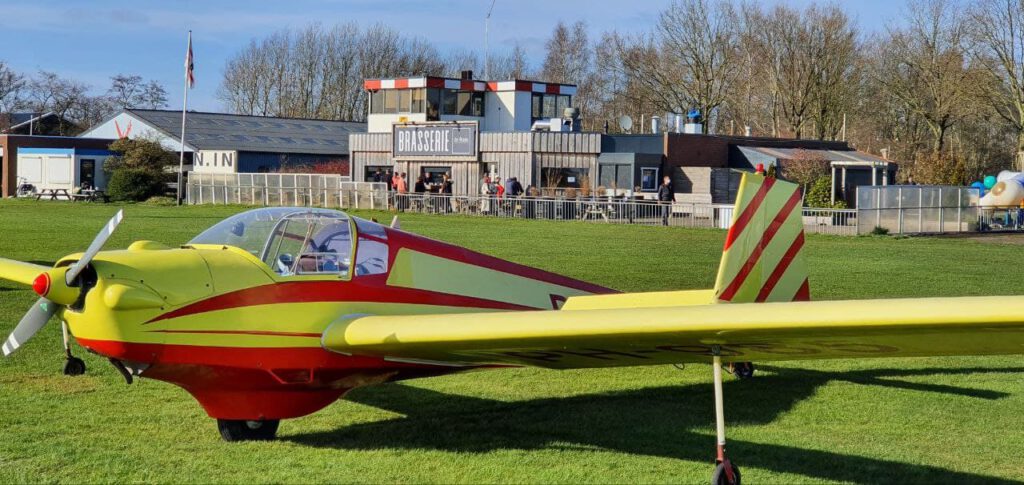 Our Restaurant With a View.
A view on aviation's past and present

The terrace of "Brasserie de Basis" (Brasserie the Base), right next to platform and longest grass-strip of the Benelux, is the right place to be. You'll be served by Team Anita and Paul and enjoy up close the comings and goings of general aviation aircraft, past and present. During the summer season – mainly in the weekends – the skydivers and gliders will be active as well.
Opening hours:
Tuesday through Sunday from 10 AM LT.  Closed on Mondays.
Phone:  +31 528 202 251