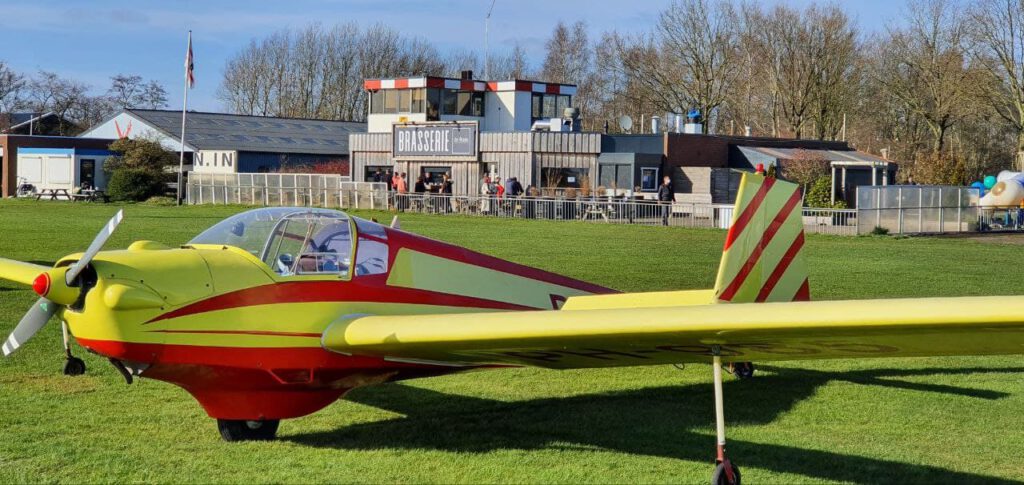 Our Restaurant With a View.
Restaurant

As of Sunday February 27th our airport restaurant is operational again under the new name of "Brasserie de Basis" (Brasserie the Base).
It's been a long time coming, but as of that date Hoogeveen Airport will have its restaurant facility back in business.
It will be managed by Team Anita and Paul, who have worked enormously hard to make it all happen.
Opening hours: Tuesday through Sunday from 10 AM LT. Closed on Mondays.